Vesa Wall Mount Monitor usually with 75*75mm or 100*100mm standard VESA holes.
Plastic Lcd Monitor With VESA Wall Mount usually can be used in end checking application, industrial endoscope, video microscope, industry Smooth degree of coplanar detector, dimensional detector, hot-press BGA rework station, Laser engraving equipment, Laser marking machine, The rocker camera security, video surveillance, POS cash register system and other similar areas. Shenzhen Bolinia Technology also have Open Frame Touch Monitor, Embedded touch Lcd Monitor , lcd monitor with stand, Resistive Touch Monitor and Capacitive Touch Monitor for options.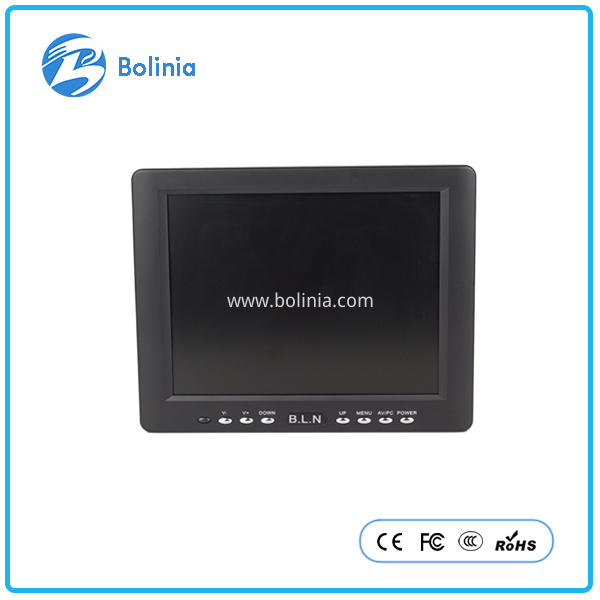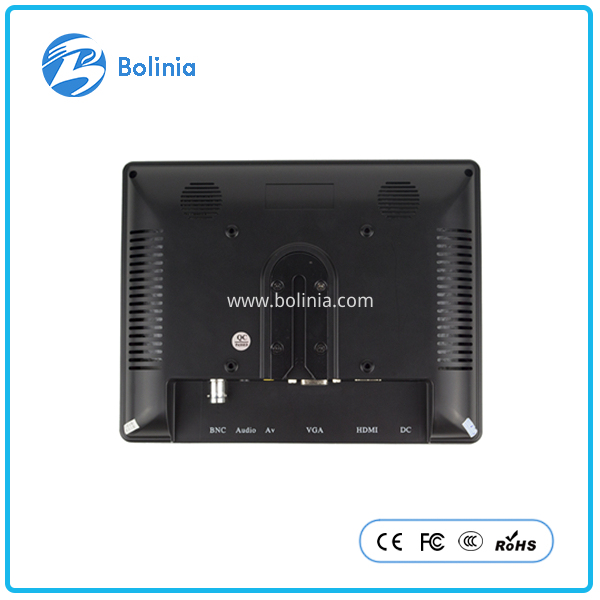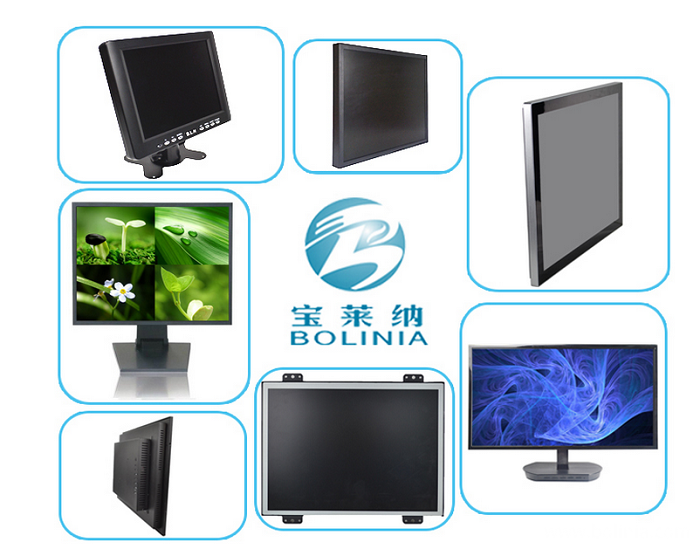 Shenzhen Bolinia TechnologyCo., Ltd. is a manufacturer for 7-24 inch lcdmonitors and displays over 10 years. Original factory with assembling line inShenzhen. Product ranges from plastic monitor, Metal Monitor , resistive touchmonitor, capacitive Touch Monitor , Open Frame Monitor, Embedded Monitor to SDIbroadcasting monitor. Square monitor or wide screen monitors are available withdifferent resolutions.

Plasticor metal casing monitor from 7 inch to 24 inch.
Single touch monitor with resistive 4 wire and 5 wire for options from 7 inchto 22 inch.
Multi-touch projected capacitive touch ( PCAP Touch or PCT) monitor from 8 inchto 24 inch.
SDI monitor from 15 inch to 21.5 inch.
High brightness monitorfrom 10 inch to 22 inch.
Mirror Image Monitor withsize: 8 inch, 9.2 inch, 10.4 inch, 12.1 inch, 15 inch, 17 inch, 19 inch, 20.1inch and 22 inch.

Products mainly used in ATM, POS, CCTV security, Information checking, Kiosk,BGA repairing station, Lottery terminals, microscopes and similar applications.